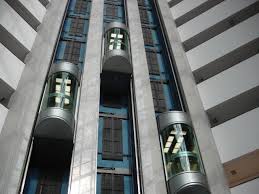 You're reading this because the idea of GDPR coming into force soon concerns you.

Perhaps you are concerned about the security of your data and the risk to business continuity if you suffer from a virus or ransomware attack.

Maybe you are interested in automating some of your complex business processes or managing out-of-control business information.

Your information management needs are more complex than your competitors and your clients expect more of you.

You're confused by the CRM offers you see from suppliers large and small and just want something that does your business your way.

AlphaCRM was designed for exactly your end-user situation - and we'll tell you why.
Manage your data your way
Manage your processes your way
Host it in the cloud or in your own data centre
Apply multiple levels of security
Use it from desktop computers in the office or on-the-go with a tablet or a phone
Manage high volumes of data
Manage product prices in your choice of currencies with built-in conversions
Run high-bandwidth applications
Use it as the back end to design-led customer sites
Use it for all your staff with no per-user fees
Use it as a client portal with no per-user fees
Use tailored server architecture for complex installations
AlphaCRM was designed for exactly your reseller situation - and we'll tell you why.
Implement AlphaCRM for your clients with either your branding or theirs
AlphaCRM Ltd can agree a referrer fee structure to match your level of involvement in client projects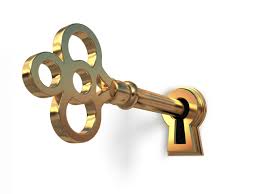 There are many CRM solutions available, each with it's own features and benefits. So what makes AlphaCRM stand out?
Browser compatibility
AlphaCRM was designed for compatibility with the largest possible range of browsers and always provides full functionality whatever browser or platform. Some other leading CRM solutions are optimised for specific browsers on specific operating systems and so are not guaranteed to perform fully or even well on desktops, laptops, tablets and and phones.
Cloud-based ...
AlphaCRM can be deployed to a cloud-based server which is accessible to all your users everywhere. This server may be shared with other AlphaCRM clients or it may be for your exclusive use. Some other leading cloud-based CRM solutions cannot be deployed to your own dedicated server.
... or locally installed
If your installation of AlphaCRM will only be used within your site you can have it deployed to a server on your own premises or data centre. Some other leading CRM solutions can only be hosted in the cloud on shared servers.
No minimum number of users
Whether you want 1 or 1,000 users, AlphaCRM can be installed for you. Some other leading CRM solutions require a minimum number of users at tens or hundreds of pounds per month per user.
No maximum number of client users
AlphaCRM is designed to be used as a client portal for use by your clients, not just by your staff. Unlike some other leading CRM solutions, we do not charge you per user so you do not have to charge your clients.
Your business process your way
Most leading CRM solutions may require you to adapt your business process to the ways they operate at the price levels you can justify. AlphaCRM has a background of bespoke systems and so we will happily change it to work the way you do.
The following case studies review selected client requirements which made AlphaCRM the perfect fit.
Speed of implementation
ITFreelancers.uk is a service of Alpha CRM Ltd but also acts as a technology demonstrator for the AlphaCRM platform.

The AlphaCRM platform was chosen to power the whole site - brochure content, admin and registration / search functionality - as it could be implemented using just built-in features of AlphaCRM. These include address look-up from postcode, search by distance, credit card payment using Stripe and many others. The site was conceived and implemented through to deployment and test in an elapsed period of 11 days including around five days of effort.

Cross-platform browser support
Ridon Glass Ltd is a family-run glazing company with both trade and retail customers who needed to automate lengthy sales processes and reduce dependence on paper files.

AlphaCRM was selected for the project because it was able to offer good ease-of-use on both desktop in the office and mobile on site whilst also managing the quotation-to-supply process.

Advanced reporting
Bespoke Training and Development Ltd needed to replace a pair of systems used for managing and reporting on training needs analysis exercises for their 'Big Pharma' clients.

AlphaCRM was chosen as it allowed them to create and manage events for clients where there could be any number of client staff logging-in to use it from both desktop and mobile platforms. Additionally, enhanced reporting was used to ensure client users could view and download results as charts in PDF format or data dumps in Excel formats.
High bandwidth
ValetManager Ltd. needed a platform on which to provide bookings for car valeting for valeting companies who service main dealer groups across the UK adding hundreds of new jobs per day for use on wired and wireless connections.

AlphaCRM was chosen as it allowed a design-led front end to be applied to a data-rich back end hosted on servers each handling around 100 audited hits per second. THis sort of hit rate was required in order to provide highly visual and real-time status updates for sales people in the dealerships.

High data volumes
www.schoolreviewer.co.uk is a school review site based in the UK and supporting parent-based activities such as reviews, discussion forums, items for sale and government data about schools in the UK.

AlphaCRM was selected in order to allow administrator management of nearly 50,000 schools and 62,000 annual results. In addition to maximise location-based search performance it also maintains it's own set of 1.75 million postcode records.

Complex data and calculations
Brown Skips is a division of a regional construction-to-minerals company which offers a complex mix of consumer and trade skip and grab hire services.

AlphaCRM was chosen for the project because it is able to manage a complex product matrix allowing for area-based pricing combined with weight-based product and material combinations feeding a design-led eCommerce site.

Tailored server architecture
LCW Consulting Ltd is a provider of medical education services to health care professionals on behalf of pharmaceutical companies in the UK. They needed to operate a contact management system with content management in order to provide flexibility to clients and functionality to staff.

AlphaCRM was selected for the project because it could be deployed to a server architecture which allowed events to have centrally-managed content feeding in to unique microsites and web addresses whilst all feeding registrations into a central contact management system.
Click here to see a list which summarises some other client applications.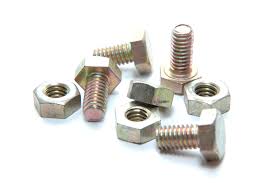 AlphaCRM is a platform designed to be the core of your business system. We call it a CRM but in fact it can be used for a range of system types - see Case Studies for ideas.
AlphaCRM can implement whatever business objects (entities) your business processes need - examples might be; staff, clients, orders, jobs, projects, sales, contacts, suppliers, courses, leads, ... and any other we've not thought of. These entities will contain the data you need for your business - and because we implement it with you there's no need to remove the fields we though of before you can add your own - we implement what you need and only what you need.
Your business is not just based on data, it's also based on work flows and data flows. So, when we work together to implement a business solution we implement the flows you need. Whether they be simple like sending an email or SMS to a specific team member or complex like creating multiple entities and tasks then assigning them to various clients and suppliers, we will implement what you need so that your unique business process is implemented in your way - not the way we tell you to do it.
AlphaCRM is designed for both end-user and OEM businesses - that is, we might implement it for you to use in your business, or we might implement it for your client to use in their business, using your branding and your company name rather than ours.
AlphaCRM can not only be branded to suit your requirements, but it can also be embedded within another system in order to seemingly provide additional functionality without significant rework to that 'host' system.
Unlike some other popular CRM solutions, AlphaCRM is compatible with all popular browsers - both desktop and mobile - so if your users are predominantly mobile, your system automatically adjusts to the kind of browser and device the user has.
For a full list of typical features your AlphaCRM implementation might have, please see below.
See also Getting Started for more information.
AlphaCRM's detailed features
AlphaCRM systems are always built to your specification and to implement your business processes and data. This page lists some core features which can be easily implemented into your system. The list is not definitive, and we will always build your system how you want it
Server support
Apache on Windows or Linux
Optional Plesk and other control panel solution
IIS on Windows
MySQL
PHP
Data types
Standard text and numerical data types (text, integer, float, bool, date, time, etc.)
Prices and currencies
Notes for records
Uploaded documents and images
Array fields
Dictionary fields
Matrix fields
PDF documents and web pages generated on the system using data in the system
Excel .xlsx documents generated on the system using data in the system
Tasks assigned to users
HTML pages
RSS feeds
Built-in CMS with layout themes for public pages of customer portal applications
Built-in blog system for public consumption in customer portal applications
Built-in forms engine with optional captcha for data capture from public pages of customer portal applications
Logon control
User name and password
Cookie-based remembered logon
User access optionally restricted by IP address
User access optionally controlled by two-factor code sent by email or SMS
Workflow
Server-side events such as OnEdit, OnSave, etc.
Client-side events such as OnLoad, OnPageLoad, etc.
Scheduled tasks via OS cron or Windows Scheduler
On-demand support by external applications and libraries
State-machine style workflow progress based on entity state and transition
Generation of PDF document from template for download or storage
Generation of DOCX document from a stored template for storage then download
Generation of XLSX spreadsheet document from live data for download or storage
Generation of web page from template for immediate viewing
Standard rich record editing in tabbed editor form
Quick edit in popup quick view of a record
In-place editing in a results grid
Automated and rule-based price conversion/checking using daily ECB rates
Data management
Standard CRUD data operations
User selected columns and view order
Data lists
Export as CSV
Export as XML
Export as JSON
Printable views
Saved views
Standard administrator-defined report designer
Advanced administrator-defined reports
Hard-coded reports specified at build-time
Bar charts
Pie charts
Radar charts
Field-level and record-level access restriction by user role
Full class-level and record-level API for interaction with offline and other systems
Dashboard features
Custom style of home-page per user role
Reports in home page dashboard
Bar charts and pie charts in home page dashboard
Communications
Managed email templates and SMTP server connections
Managed SMS templates and text service connections
Use of APIs such as mapping services, postcode lookup services, commercial information lookup, etc.
Built-in browser-based VOIP phone calls
Built-in browser-based instant messaging between users
Interfaces into AlphaCRM via HTTP protocols to suit the needs of other web and desktop systems
White-label support
Custom header and footer or standard header and footer
Can be embedded into a third-party system
Can be branded for you or a client
System design features
Built-in text-based entity configuration tool
Import of entities from UseCase Whiteboard
Import of entities from StarUML visual modeling tool.
Don't forget, this is just an overview of core features, please contact us if you don't see here something your system might need.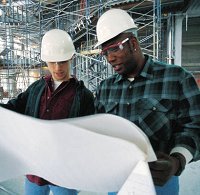 From Key Features you will have seen that deciding on a route to a new business system is not simple. That's why our implementation process is designed to get you the right thing first time. The process of getting started with AlphaCRM is handled by our Professional Services team.
Initial discussions
First we talk or meet to discuss your current system and processes and also your latest needs. We bear in mind that your needs will change over time, so we talk about your business ambitions and goals and your growth plans.
Initial decisions
From the initial discussions, we'll both have an idea whether AlphaCRM is right for you. If it's not, we may be able to help you identify the best solution or some other recommendations. If AlphCRM is your best option (and we hope it will be), we can move on to the next step.
Business analysis and review
You wouldn't buy a car just from a picture and a spec. sheet - you'd review whether the seats are comfy and the instruments are easy to read. So with a business system, you'd check out the detail to make sure it will be a proper fit. We arrange to meet with you for a period of time - maybe half a day, maybe several days - to discuss your exact processes and data. From this we can understand the entities and relationships to be defined within your system plus the security considerations, workflows and special features you might need. Because the BA described here is of value even if you don't go ahead with an AlphaCRM implementation, we will charge a daily rate for this.
Quotation
From the BA as described above, we can provide you with a fixed price to include building your system and either hosting it for you, or deploying it to your choice of hosting. The quotation will identify fixed prices and any optional daily-rate items such as data migration. The quotation will also identify the payment schedule and commercial terms.
Build
Once we've agreed the requirements, price and timeframe, we build your system with the agreed features and deploy it for you.
User testing
You then have some time to test the system to make sure it is what you want, and does what you want.
Go live
Once testing is complete you can use your system as live. At this point, warranty terms apply, as do hosting and support charges. Hosting charges will vary with the service level of the hosting we agree on and support charges may vary with the complexity of your system and the number of approved support contacts - but will always be an agreed fixed price/percentage per year.
Business as usual
No business remains static - as your business changes or grows so will your needs. If your system needs change we can meet with you to discuss extensions and changes to your AlphaCRM system so that it grows with you. These changes would be implemented as a mini-project following the relevant parts of this process and you will always know where you are.
If this process sounds like just the way you'd like to work - get in touch now and start that first step.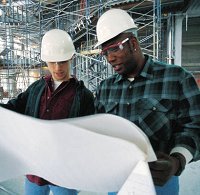 As you will see from Getting Started our Professional Services team will work with you to specify, implement and deploy your business system based on AlphaCRM.
The considerable experience of our Professional Services team is also available to you independently for any phase of a system life cycle.
Requirements gathering - You can make use of our business analysis skills regardless of whether you plan to use AlphaCRM in your business or not. We can help you agree and write requirements using our proven processes including workshops and observations followed by the production of a document you can use with your suppliers. We use our own UseCase Whiteboard product to write your requirements in a way that's designed to be easy for you to review and approve.


Infrastructure review - If you are reviewing and changing your systems and/or business processes it might be time to review the hardware and infrastructure you use. We can bring some insights to that process and help ensure you don't feel forced into changes for the sake of it.
Product and supplier selection - Whether AlphaCRM is on your shortlist or not we can help you review and select products and suppliers to meet your needs. If you need independent technical 'back-up' when supplier conversations get technical we can give you that.


Implementation - The development skills in our Professional Services team include not just the core technology of AlphaCRM. We are therefore able to help you with implementation of other systems and other platforms. Contact us to see what we can do to help.


Integration - Our Professional Services team have experience of integration between various software solutions and platforms. We are therefore able to provide both consultancy and practical help with integrating your systems with other commercial or open-source systems.


Testing - In the same way we can bring a fresh perspective to your requirements, we can also bring a fresh pair of eyes to testing an old or new system. This testing can be structured around agreed/expected requirements or it can be based on 'playing' to see what happens. In either case a list of issues of concern can be made available for review with your suppliers/developers and we can help you to improve your systems.


Documentation - Because we can help you specify and test your systems we can also help document them as a practical day-to-day user guide. We can therefore improve the efficiency of your current or new staff.


User training - Hand-in-hand with creating a user guide or some requirements comes the process of training your staff to use the tools you give them. As we have experience in software training we can help your staff get to grips with your systems in a way that allows your existing staff to get on with your business.


Ongoing review - It's wrong to think that once a system is in place it will just take care of itself. Your suppliers should deal with defects and change requests but you may benefit from independent review of ongoing processes and requirements or review of issues that are found over a period of time. Because we work with our own clients over periods of many years we can also bring this long-term review to your business and processes.


Contact our Professional Services team at services@alphacrm.co.uk or call on +44 (0)1489 290020 .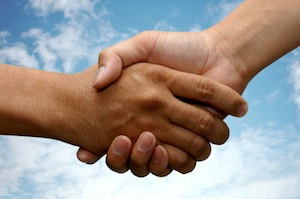 Heritage
AlphaCRM is a product of Alpha CRM Ltd, which is a specialist provider of tailored CRM solutions. Based on the South Coast of England the company has over 20 years of experience in developing both off-the-shelf and bespoke software and development tools. Through our Professional Services team we can also offer specialist PC and web applications alongside AlphaCRM systems. We can also provide data integration solutions based on industry-standard technologies.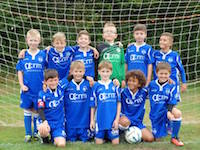 For the local community
Some of our clients are charities serving their local communities. For some of these we are able to offer free or subsidised hosting of AlphaCRM systems installed for them. When discussing a new system with us, please feel free to ask.

AlphaCRM is also pleased to support one of our local youth football teams - Hedge End Lions.
Products
All products and platforms are copyright © Alpha CRM Ltd. and Alpha Systems Consultants Ltd., dates as displayed in product Help|About information.

Purchase of a single license to one of our products allows you to use that product on one computer or URL. It does not allow you to copy the distribution media apart from for backup purposes. You are not allowed to resell your license unless you first uninstall it from your computer and destroy any distribution media or backup copies. License and copyright are subject to the relevant laws of England and Wales.

Hosted services
Where you purchase a hosted service from us for AlphaCRM or other services, you are responsible for the content (words and files) you place on your site. You agree to indemnify Alpha CRM Ltd. and Alpha Systems Consultants Ltd. from any legal action in any territory pertaining to the content you have placed on your site. If the annual hosting fees are not paid in a timely fashion, you agree that the hosting service will lapse. The data hosted remains your property and at the end of any hosting agreement, the database will be made available to you for your own purposes.

Privacy policy
Any data provided by you via this website or in the course of a live project is your property and we will not disclose it to anyone for any reason without your prior consent. Projects are undertaken under a mutually-acceptable non-disclosure agreement. Charges

Small contracts
We will normally invoice small contacts at an agreed hourly rate, and will agree a maximum number of hours or cost so that you know your maximum exposure.

Larger contracts
We will normally quote a larger contract at a fixed price for an agreed scope of work. However, if we agree to changes relative to the initial specification or scope, these will be charged as either additional contracts or at an agreed hourly rate.

Copyright
This web site and contents are copyright © Alpha CRM Ltd., 2017
Company registration: Registered in England and Wales, registration number 08738526
VAT registration number: GB 176 9653 53